Ready to accelerate your Ascension Journey?
ACTIVATE YOUR LIGHT LANGUAGES TO ACCESS POWERFUL SOUND TECHNOLOGY
Light Language is a potent modality that you can use for inner healing, connecting with higher realms and for personal transformation.
Light Language is a potent spiritual tool that has long been misunderstood and underused due to lack of insight. This is why many people who can channel a mystical language don't know where it comes from, what it means and how to use it.
That was me for well over a decade. When I first activated Arcturian 15 years ago, I had no clue what I channelled, where it originated or how powerful it was!
Now, I have the ability to speak 15 different light languages (and this number is growing). But most importantly, I can distinguish between them, understand them and activate the same ability in other people.
I have created the Light Language Course so you can activate one or more Light Languages and use them consciously and intentionally as a potent tool for transformation, connection and healing.
The Light Language Course will take you through simple yet effective steps you need to follow in order to activate one or more of your Light Languages and use them with confidence and efficiency in your personal practice and when working with clients.
Over the course of eight live sessions and activations, we will break down the fundamental concepts of channeling, transmitting and receiving Light Technology in the form of Light Languages. As your own Light Languages unfold, you will personally experience powerful shifts and energetic upgrades from Beings of Light such as the Arcturians, the Sirians, the Pleiadians, the Andromedans and the Lyrans.
Light Language is a spiritual tool that uses powerful sound technology
By the end of the Light Languages Course you will: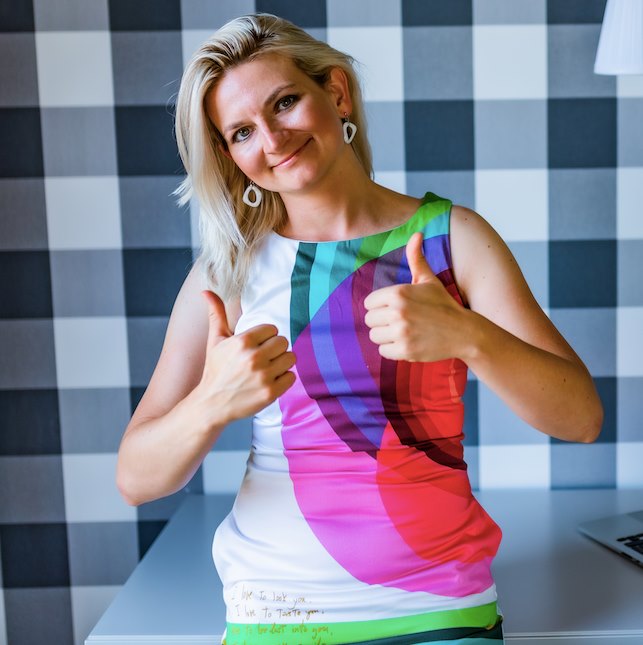 Hi, I'm Riya and I will be your Guide on this journey!
I'm a Starseed & Light Language Activator.
I have been able to speak Light Languages for the last 15 years. I can also tell their origins apart as well as activate this ability in other people.
I channel multiple Light Languages of Galactic Light Beings such as the Andromedans, the Arcturians, the Lyrans, the Sirians and the Pleiadian. I also know forgotten Languages of Earth's oldest civilizations of Lemuria and Atlantis.
Over the course of many classes and activations I have helped countless people activate and identify the origins of their Light Language. I would love to do the same for you.
WHAT IS IT LIKE TO WORK WITH RIYA?
I wanted to use light language intentionally to heal myself and knew this will unlock the next level of healing to my clients, but I was afraid that the program and activations wouldn't work for me. Then I joined the Light Language Course… and DAY 1, DAY 1 I already started flowing with Light Language! I'm so glad I took the leap of faith and decided to take Riya's course! Thank you! Thank you! Thank you!
Riya activated my first 3 Light Languaages (Andromedan, Pleiadian and Syrian) during the first day of class! I was extremely drawn to light language, the first time I heard it, it moved me to tears and I had a deep aching in my heart, a deep knowing... After doing a little bit of research, without any confirmation, I believed that there are different dialects of light languages. During the workshop, I also totally felt the strong energy coming forward and became light headed like some of you. I started speaking Andromedan and Syrian right after. I thought the workshop was powerful, but I just finished listening to the bonus video and WOW, I was able to follow along with all the various light languages that came through which I wasn't able to do before i.e. Lyran, Arcturian, Pleiadian.
Thank you for your lovely sessions. I loved the activations, I've just finished session 4 and this light language has been coming up a lot. I tried both in this session and the same language came through - I am attaching the sample.  I also was woken up to the sounds of mermaids singing yesterday and I see a lot of water where I'm swimming in deep water almost like a mermaid I've had these visions for a year,  I also get visions of beautiful oceans and waterfalls,  I'm drawn to the aquatics.
I have been extremely drawn to Light Language since the first time I heard it and I have always wanted to speak it. My fears were that you had to be a special unicorn to be able to speak it. I guess I was afraid I wasn't special enough or that I would just make it up. During the workshop I was surprised to find that I can decode Light Languages and how strongly I resonate with Lyran Feline. I have already recommended this experience to my friends within the spiritual community!
I was really drawn by light language, without knowing why, as I am just starting my spiritual journey... I attended one of Riya's free classes and the level of energy I felt was incredible, so I had no hesitation at all, I knew that was a calling. During the workshop I learned so much about each light language and I am now able to identify them and to understand their frequency. But to my surprise, I was also able to channel Acturian light language... I couldn't believe it, it felt so good. Thanks to Riya who took me out of my comfort zone. That was such a beautiful feeling, I couldn't sleep the night after, I was still so excited about it! And still I AM.
I joined the course to dive into the use of Light Languages for specific purposes. I have activated my second Light Language and totally entered into the process of intention / coding / decoding, giving the form to what I was already starting to do spontaneously. Thanks to Riya I have understood more the power of energy behind Light Languages and learnt to recognize their signatures and purposes. I also got clear on my specific purpose itself for speaking it! I would recommend this workshop to Light Workers and people who are into the spiritual work and also to people who want to express their healing side through that.
Activating light language was a wonderful experience one that I thought at first I won't be able to do! However today I was meditating and I got guided to send you this sample. I felt connected to Acturians and Atlantians when my light language was activated. I also felt close to the Angel realm specially since I got my angel wings in one of my activation in fact when we went to the 5D realm I met my angel family who gifted me the wings. Today it was Arch Angel Metatron who guided me to send this sample although the light beings were there too :).  I am originally from the Angel realm then Acturias and then Atlantian. I was told that this is my last birth on earth.  The sample I sent I feel is Acturian let me know what you think.  Warm regards
During the course of 16 powerful sessions
you will receive:
Choose the best option for you:
THE FULL EXPRESSION
$888
$555
The Light Language Course

Lifetime Access to All Recordings
THE SUPERSTARSEED
$2220
$1111
The Light Language Course

Lifetime Access to All Recordings

6 months membership in the Quantum Club
THE FULL EXPRESSION
$3219
$1717
3 Individual Sessions with Riya

The Light Language Course

Lifetime Access to All Recordings

6 months membership in the Quantum Club
Join the Light Language Course!